WHAT TO DO WITH YOUR HAMETZ…
During Pesach, the Torah tells us that we may neither eat nor own leavened bread or hametz of any kind (Exodus 12:15-20). Hametz refers to food prepared from any of the following five species of grain: wheat, barley, oats, spelt, and rye that have been allowed to leaven. Ashkenazi Jews add rice, millet, corn, and legumes to the not-to-be-eaten list.
What should you do with your hametz during Passover?
You can donate your hametz to the poor. In fact, there is a specific mitzvah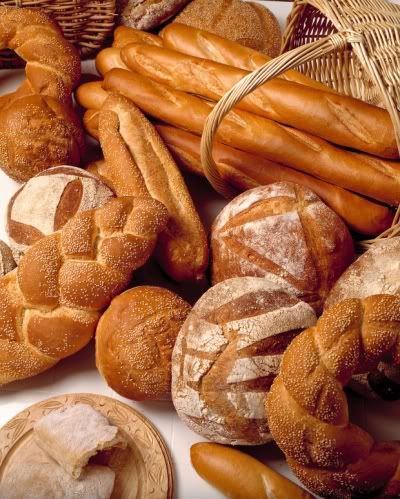 associated with this, Ma'ot Hittin (literally money for wheat), which commands us to give to the needy before Pesach. In the next week or so, try to finish any open hametz in your house (a great excuse to invite friends over for a hametz dinner party!) and then simply donate any unopened hametz. It can be fun to re-purchase new treats after the holiday . Feel free to give your hametz to your organization of choice or drop it off in the TBS Education office by Friday, March 26 or bring it to Cafe Tzedakah on Mitzvah Day at 8:30 a.m. on Sunday, March 28. We will take it to Second Harvest or one of our organizations during Mitzvah Day.
You can "sell" your hametz. It was clear to the rabbis that it might not be feasible for everyone to simply get rid of all their hametz. So, there is another option to "sell" it. In order to do this, take all your hametz and put it in a closed cabinet or box and label it hametz (keep it shut throughout Pesach), you will then "sell" it for the remainder of the holiday. It is common practice today to appoint an agent to arrange the sale of your hametz on your behalf. If you would like to do this, simply sign the form below and send, fax, or hand it to Rabbi Cohen by Friday, March 26. Your hametz will be "sold" and unavailable for your use from Monday morning, March 29, until the end of the holiday. Rabbi Cohen will be "selling" your hametz to Second Harvest. Please consider fulfilling the mitzvah of Ma'ot Hittin by making a Pesach donation to Second Harvest.  Please sign and return the following form to Rabbi Heidi Cohen.
I, _____________________________, fully empower and permit Rabbi Heidi Cohen to sell all hametz possessed by me – knowingly or unknowingly – as defined by Torah and rabbinic law, and to lease all places wherein hametz owned may be found. This transaction will be in effect for the duration of Pesah, which this year begins with sundown of March 29, 2010.